WHO ARE WE?
At Moving Journals, we create customized digital text and photo journals for your organization's gala event. Your journal will be displayed on our state-of-the-art tablets to enhance the overall experience for your guests while saving you time and money. Our staff will work with you to design a journal that will make your event memorable while we take care of the set up and clean up at your event. We have made going digital so eye-catching and easy that you will never want to go back!
WHY GO DIGITAL?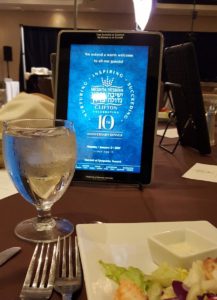 Journals Done Better
Advance your event into the 21st Century by creating an engaging and meaningful journal using our state-of-the-art tablets. Switching over to a digital journal will greatly enhance your event by captivating the attention of your guests easily.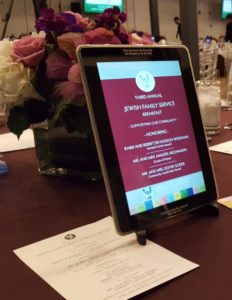 Eye-Catching Ads
People enjoy looking at pictures. A huge benefit to using digital journals is the color pictures and ads. At no extra cost and with unlimited pictures and pages, you can take your journal to the next level and impress your guests.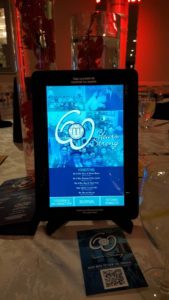 Save Money
Printed journals are a waste of money, time and resources. Typically, most of our clients save more than 30% by going digital. And your guests will feel the satisfaction knowing that more of their money is being used for what they care about.
TESTIMONIALS
"Moving Journals was great to work with. We saved thousands of dollars in printing costs and everybody was thrilled with the product. We will definitely work with Moving Journals again for our next dinner. I can't imagine doing it any other way now!"
"Utilizing the advanced technology of Moving Journals was a big hit at our annual dinner event. The added color and flare created the excitement and distinctiveness we were looking for to enhance our event. Their impeccable customer service combined with state of the art systems made the last minute transitioning of ads a breeze."
"Moving journals allowed us much more scope for creativity in designing our shul journal. The impact on our event was tremendous: everyone loved the new journal and it created quite a buzz. We definitely want to use moving journals next year."
"The tablets used at this year's dinner were a big hit! Who knew that saving thousands of dollars could make our dinner even more wonderful? It was a very green approach for providing the journals. Working with Moving Journals was seamless and very professional."
"I had the pleasure of using your tablets. What a treat! Each ad was presented in a clear and creative manner. The pictures of the children in between the ads were an enjoyable and meaningful addition. It is an excellent way to put more of the school's spending towards the most important part of the school—the children."
"Setting up a digital journal was easy, hassle-free and provided a polished slideshow. Moving Journals was available to assist along the way, provide tips and to ensure that our final product was professional looking and easy to view."
"The tablets greatly enhanced our dinner and I am looking forward to using them again next year at our event."